How to Remove Oil Stains from Your Driveway?
Does the stubborn oil stain on your driveway create an unsightly appearance? Well, dirt and dust build-up is natural in a driveway, but removing oil stains and spills is a real challenge. Not only are these hard to clean, but also cause massive disagreements with your partner. Keep in mind that cleaning this is not as easy as wiping a beverage spill in the kitchen. However, in order to prevent the oil from seeping into the surface and ruining its look, you can opt for some efficient cleaning methods. How to remove oil stains from Driveway you can follow below methods. Hire Tile and grout cleaners for remove stains.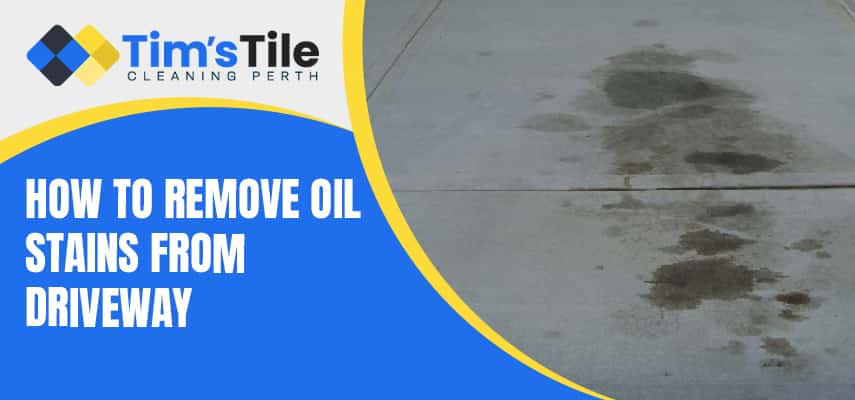 Different Ways to Get Rid of The Irritating Oil Stains in The Driveway
There are various approaches that you can choose while dealing with oil stains in the driveway. Check out some ways listed here so that you can make the driveway spotless.
1. Baking soda
One of the best ways to remove oil stains is to use baking soda. You can sprinkle a generous amount of baking soda over the oil stain. Let it rest for at least half an hour, and then use a hard brush to scrub the area. Then, you can rinse the area with clean water. If that doesn't remove the stain, you can add vinegar. Pour it onto the stained area and then leave it there for some time.
2. Poultices
Poultices are essentially an aggregation of porous substances that are made up of solvents. It is easy to create your own poultice. All you will need is an absorbent material such as sawdust. Then, you need to grind it to a powdered form and then add hot water and soap into it.
To get rid of the oil stain, pour water over it and then apply the poultice paste. Let it dry, and then use a brush to scrape it. You will see that the stain will vanish when you take out the dry poultice.
3. Coca-cola
Are you surprised to see coca-cola on the list? It is true that coke is well known for being an excellent stain remover. But, the fact that it can remove oil stains is hardly popular. It is one of the cheapest ways to eliminate oil spills.
Take one or two cans of coke (as per the stained area) and then pour it over the stain. Let it work its magic for a day. After that, you must rinse it off with clean water. If the spot remains, you can repeat the process again.
4. Laundry detergent
It might come as a surprise, but you can also use laundry detergent to get rid of the oil stains. Just take the powder and make it wet by adding some water. Now apply it onto the affected area and let it rest. After some time, you can scrub it with a hard brush. Then, let it rest for one more hour. After that, you can use a hose to clean the driveway with hot water.
5. Cat litter
Did you know that the clay present in cat litter can help in removing oil stains? It is due to the highly absorbent quality of the clay. However, not all cat litter brands are the same. For the effective removal of oil stains, you need to opt for the cheap ones where there is no added scent.
Now, apply the cat litter over the stain. Let it rest for 30 minutes. After that, use a broom to get rid of the litter. Then, use detergent and a brush to scrub the area. Lastly, cleanse the area with clean water.
6. Dish soap
Dish soap is specifically formulated to break down grease. That is why these are easy solutions for removing oil spills in the driveway. Just squeeze some dish soap on the affected area. After that, you will have to scrub it with the aid of a brush. Then, use clean water to rinse the soap efficiently. If the stain doesn't fade, you can repeat the process again.
Want to Remove Oil Stains From Your Driveway? Get in Touch With Experts Now!
Oil and transmission fluids from automobiles can affect the aesthetic look of your driveway. These are not only difficult to remove but also lead to a hideous appearance. However, there are some DIY cleaning hacks that you can apply to get rid of the oil stains. But, if the spills and spots persist, you can always contact the professionals.
Tims tile cleaning Perth offers top-rated driveway cleaning services. We have a team of reliable and skilled cleaners with years of experience and up-to-date technical training. Moreover, we use eco-friendly solutions and the latest devices and tools. Furthermore, we charge attractive price rates and are open at all hours. Just give us a call, and we will be there immediately! Our staff have Certificate III in Cleaning Operations.