Tim's Team Is Here: The Most Effective Tile and Grout Cleaning Services In Perth
As tile cleaning professionals, we know that age, variety, and soiling levels vary among tiles. It only makes sense that the treatment would be customised to meet the needs of your floor. Treating dirt, stains, and grease with Tims Tile and Grout Cleaning Perth is incredibly effective.
In a special extra cleaning, we can clean outdoor tiles, kitchen tiles, pavements, bathroom tiles and shower grout cleaning without scrubbing. We are called by Perth for all types of Tiles and Grout Restorative Cleaning And Repair, you can also call us now to protect your floor from further damage and harm.
Tims Tile cleaning is also available here with same-day and emergency services that will solve your tile and grout problem in a few hours. The effectiveness of our service is famous in the region and you can get the benefit of it any time 24/7.
Drop us a line
Book A Service
Floor Tile Cleaning Perth
Best Tile and Grout Cleaning Perth service is provided by us. A well-known and professional tile cleaning service in Perth. When we clean the floors, we employ state-of-the-art tools and machinery. Our professionals can quickly and effectively buff out any scratches on your tile floors.


Tiles may be stripped and sealed by our professionals, and we also provide free maintenance advice as part of our service. We offer the best cleaning, stripping and sealing services available. Information is available through toll-free phone calls, so you can receive an exact reservation timed to your convenience.
The most often requested tile and grout cleaning Perth services in high-pressure tile cleaning. High-pressure tile cleaning involves the use of a jetting machine, from which pressurized water is used to flush away grime. We rely on its quick and thorough cleaning power. As a bonus, it is a common method for cleaning tiles in outdoor areas. This service is often known as a "Tile jet wash" for short. If you desire the service, you may give us a call whenever it is convenient for you, and we'll come right to your door.


Grout Colour Sealing Perth
To remove grout from tiles without damaging them, we use specialized hand tools and machinery. We mix the grout, a strong uniform colour that prevents efflorescence and mould. The polymer reinforcement makes it more resistant to damage from everyday building movement.
Efflorescence Treatment Perth
Dirty tiles may be cleaned using efflorescence, a salt solution. But efflorescence requires sophisticated tools and machinery to accomplish. We utilise the most cutting-edge and trustworthy efflorescence tile cleaning Perth techniques since we are a professional grout cleaning business. If you require tile restoration, don't hesitate to contact our experts.


Concrete Sealing Perth
Our concrete sealing service has proven to be popular in Perth. To keep your floor in pristine condition and prevent leaks, we'll seal the concrete around its edges. To further protect your concrete from environmental damage, we may seal it. As a result, if you want your concrete sealed correctly, you should speak with our experts.
More Tile And Grout Cleaning Services We Provide

Quick Tile Sealing

Shower Tile Cleaning and Resealing

stone polishing

Terracotta tile cleaning

sand stone cleaning

Limestone Cleaning

Treatment of mould and algae

Changing the colour of grouts

The stripping of sealers

Getting rid of stone stains

Tile Polishing
Tile And Grout Cleaning Perth, WA: We Can Solve All Problems
There are a lot of services which we provide because there are many tile and grout problems. We can solve all of them. Share your problem with us today and get ready for the services.
Commercial Grade Vacuum Cleaning Service: With the help of our powerful industrial vacuum, we remove loose dirt and stain particles from the floor surface.
Pre-Treating the Tile and Grout: Applying our alkaline-based degreasing solution helps to remove residue, soil, and built-up grime.
Power Clean: Using specialized substitute brushes, we agitate the tile surface and grout lines.
Rinse with High-Pressure: Waste is successfully extracted and captured by high-pressure hot water.
The Remedial Cleansing Procedure: The acidic cleaning solution treats residues from soap, detergent, and cleaning product use. After that, we perform another pressure rinse.
Quick Dry: To hasten the drying process, our technician will use a strong fan to eliminate any remaining water.
Tile Surfaces Are Cleaned By Our Experts
Kitchens Tile Cleaning Perth
Homes Tile Cleaning Perth
Bathrooms Tile Cleaning Perth
Schools Tile Cleaning Perth
Showers Tile Cleaning Perth
Clinics Tile Cleaning Perth
Hospitals Tile Cleaning Perth
Pool Pavers Tile Cleaning Perth
Companies Tile Cleaning Perth
Offices Tile Cleaning Perth
Restaurants Tile Cleaning Perth
Cafés Tile Cleaning Perth
Bars Tile Cleaning Perth
Swimming Pools Tile Cleaning Perth
DIYs Which Can You Try To Keep Your Tiles and Grout Floors Clean
There are a few things to keep in mind before hiring experts to clean tiles. Consider the following factors if you intend to maintain your tile clean.
Your tiles will become tidy, bright, and spotless with regular mopping.
Gentle cleaning and washing are helpful in keeping a clean and stain-free floor.
Care, cleaning, polishing, and maintenance can help to keep your tiles clean.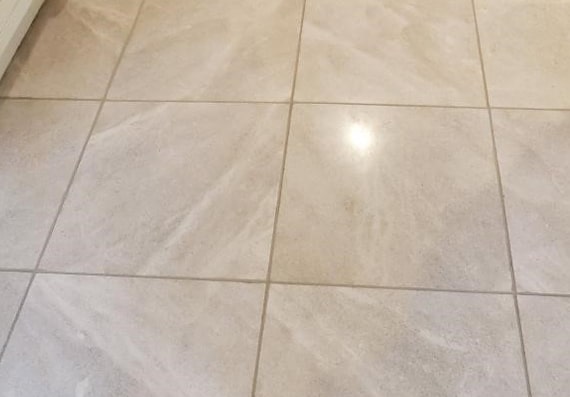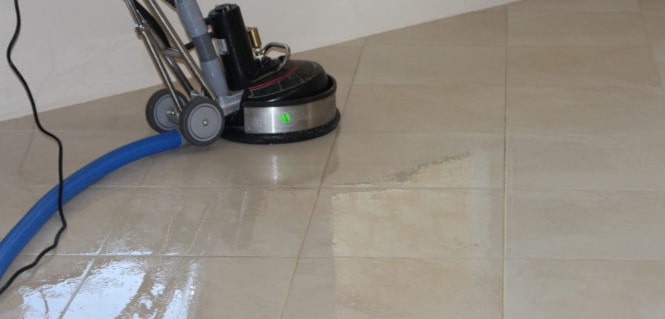 Tile Mildew and Mould Cleaning Perth
Due to the wet environment in your bathroom and kitchen, mould and mildew growth may be common. We use an anti-microbial stain removal solution created for tiles and grout with mould damage combined with the restorative cleaning procedure in our mould and mildew treatment. Our tile and grout cleaning Perth team can effectively combat the mould to sanitize the damaged area and treat stubborn mould stains revealing new, hygienic, and lovely tiles.
Why Are Professional Tile and Grout Cleaning Perth Services Important?
Professional tile cleaning services give comfort and convenience. Other reasons are-

They've got the knowledge
A seasoned tile cleaning business is aware of the best products and tools to thoroughly clean your floor and remove any food residue from the grout. Additionally, they will give you and your family advice on how to maintain your tile floor in the best way possible.

Your tiles will endure more time
You'll probably start to notice some cracks between your tiles if you go for a long time without cleaning them. Food crumbs will begin to accumulate between them, and they will begin to turn discoloured. After then, they'll start to deteriorate and end up costing you a fortune to replace. Any dirt buildup in the grout may be found by a professional cleaner, who can seal any cracks that may be developing. Your tiles will endure a long time with routine cleaning and upkeep after a professional cleaning service.

The tiling seems fresh
Regular tile cleaning removes any food residue, debris, and grime, leaving the tile surface spotless. However, because you didn't employ a cleaning service to do the task for you, your tiles appear unclean and discoloured. You'll see the difference as soon as you hire a reputable tile cleaner.

Protects your tiles from harm
The tiles can easily crack or, over time, get discoloured if they are washed too vigorously. If you're utilizing DIY methods, you might discover some of the instruments you use to scrape and chip the surface of the tiles. If you're not a professional, you might even find it difficult to distinguish between grout and dirt, which could lead to scratching and the creation of cracks where dirt and food particles can lodge. As a result, your tiles become loose and fade over time.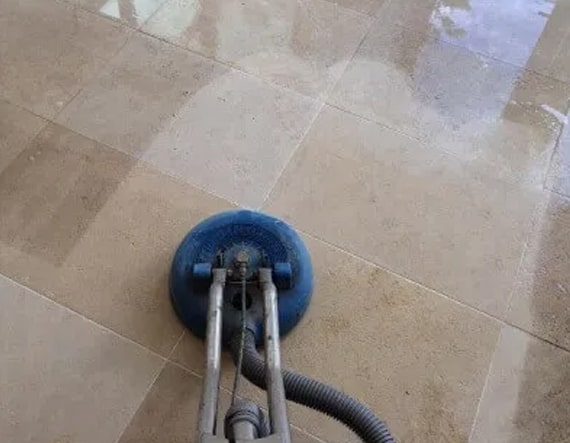 Why Choose Tims Tile and Grout Cleaning Companies In Perth?
Tims Tile Cleaning Perth offers a lot of advantages to customers. Like-
All kinds of natural and manufactured tiles clean safely by our team to a showroom sheen.
A fantastic outcome is guaranteed with our Tile and Grout Deep Clean or Restorative Clean option.
Safely and effectively treats bacteria and germs while removing built-up grease and dirt.
Avoid spending hours on your hands and knees performing the task yourself, and relax knowing the top cleaners in the industry took care of it.
On tough bathroom grout, our mould and mildew treatment is incredibly effective.
hire certified professional who can handle wall and floor tiling materials.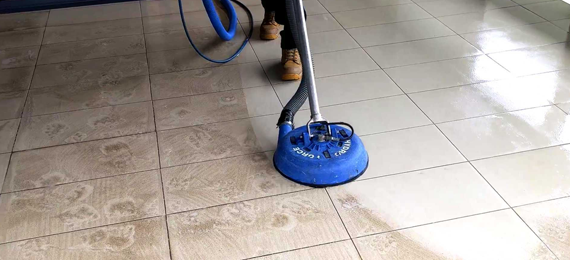 Tims Tile Cleaning Perth
117 Barrack St, Perth WA 6000, Australia
Hours of Operation : Mon-Sun 6:00 AM – 9:00 PM
5

out of

5

based on

5

reviews.
Overall rating:
Perth Nearby Locations Where We Serve
Tile And Grout Cleaning services are offered in all Perth suburbs locations. We are available in all of these locations on a local basis.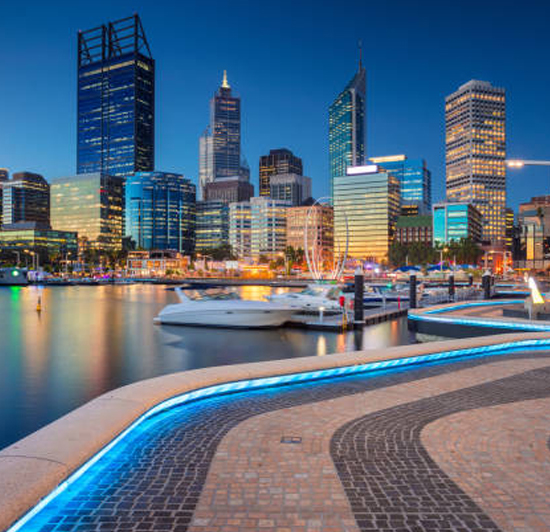 FAQ's
Tiles, whether porous or smooth, benefit most from tile steam cleaning. Dirt, filth, and grease are easily dislodged by the hot steam, which also gets into the cracks and crevices of these otherwise hard-to-clean surfaces.
Our Tile and Grout Cleaning Perth experts use a solution of one part white vinegar to two parts water. If you've been having trouble getting the grout clean, and you'd want to try a more cost-effective alternative to Ph-neutral cleansers, this approach is worth considering. With this professional tile grout cleaning Perth technique, you can get your grout back to its natural colour.
Our grout cleaning company experts use one-of-a-kind cleaning solutions. Our Tile and Grout Cleaning Perth products have a neutral pH, making them efficient against many types of stains. Even while these compounds are effective in eliminating stains, they result in potentially dangerous byproducts. You need to have the right safety equipment on while using these products.
Let's Connect With Us

Tims Tile Cleaning Perth
Location: Perth WA 6000, Australia
Reviews
Floor Cleaning Service With The Utmost Professionalism
★★★★★
"
This company's tile and grout cleaning experts provided floor cleaning service with the utmost professionalism and expertise. He arrived on time, was respectful of the home and careful with the application of his products throughout the process. He offered very user-friendly tips about floor care moving forward. I will certainly refer them to my friends and family!
"
Floors And Tile Looked Immaculate
★★★★★
"
I had the hardwood floors sealed/cleaned and the tile/grout in the kitchen/laundry room cleaned in our rental after we moved out. Our hardwood floors had layers peeling off them. The professional tile and grout cleaning service I hired came to the rescue and removed all the dirty layers and cleaned the tiles. The hardwood floors and tile looked immaculate after he was done. We're so happy we are having you guys at our house where we just moved.
"
Very Punctual And Professional
★★★★★
"
The cleaner was very punctual and professional. He went above and beyond and got our old tile to look brand new again. The company was fast and scheduled the appointment for me within one hour. The cleaner communicated well and told us beforehand that he was coming. He also educated us on the process and how to maintain our floors. He even recommended cleaning products. Would call this tile and grout cleaning Perth service again! Great communication guys!
"