Your Trusted Source for Tile and Grout Cleaning in Bassendean
At Tims Tile Cleaning, we're your dependable choice for reliable tile and grout cleaning services in Bassendean and its nearby regions. Our goal is to elevate the appearance and cleanliness of your tiles and grout. With a team of seasoned technicians and an unwavering commitment to excellence, we're ready to meet all your tile cleaning needs.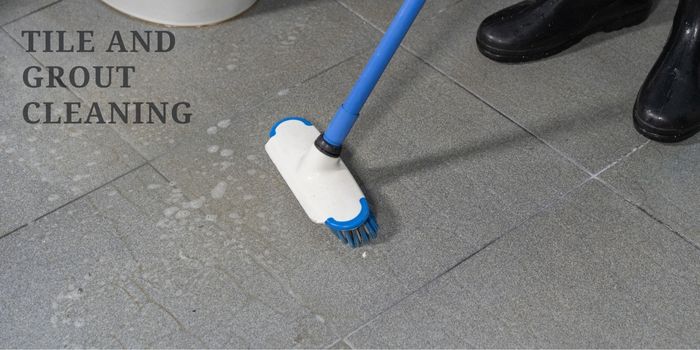 Understanding the Importance of Tile and Grout Maintenance
Maintaining clean and well-maintained tiles and grout is not only about aesthetics but is also crucial for the health and hygiene of your home or business. Over time, dirt, grime, and mold can accumulate in the porous surfaces of grout, leading to potential health hazards and an unsightly appearance. Our professional tile and grout cleaning services are designed to effectively address these issues, ensuring a clean and safe environment.
Our Specialized Tile and Grout Cleaning Services
We offer a comprehensive range of specialized tile and grout cleaning services to meet your specific needs:
Tile Cleaning: Our expert technicians use state-of-the-art equipment and eco-friendly cleaning solutions to restore various tile types, including ceramic, porcelain, and natural stone, to their original shine.
Grout Cleaning: Say goodbye to unsightly stained and discolored grout lines. We specialize in deep grout cleaning to eliminate stains, mold, and mildew, leaving your surfaces looking fresh and hygienic.
Tile and Grout Sealing: Preserve the integrity and longevity of your tiles and grout with our professional sealing services. Our high-quality sealants provide protection against stains and moisture, ensuring your surfaces stay pristine for an extended period.
Tile and Grout Repair: If your tiles or grout have suffered damage or deterioration, our experts can address issues such as cracks, chips, and replace damaged grout, restoring your surfaces to their original condition.
Commercial Services: We extend our expertise to commercial establishments in Bassendean, ensuring a clean and sanitary environment for your business.
Contact and Booking Information
Ready to restore the beauty and cleanliness of your tiles and grout? Booking our services is straightforward. You can reach us or fill out the convenient online booking form on our website.
For any inquiries or to schedule an appointment, please contact us at:
Thank you for considering Tims Tile Cleaning as your preferred choice for tile and grout cleaning in Bassendean. We look forward to transforming your surfaces and leaving them looking stunning while maintaining a clean and healthy environment.